Peoples Financial Planning
People you can count on to help you retire your way
We know that solid financial planning is a key to success. That's why we have the tools to help you plan for and achieve your goals. Start with a solid financial plan, stick to it, and your retirement goals can be within reach.
Peoples Financial Services is conveniently located right here in our Cuba branch. Invest with us. Whether you're planning for retirement, a college education or any important purpose, we are here to work for you.
From retirement, educational, and financial planning to comprehensive portfolio management, our recommendations are made solely in the interest of providing the highest value of expertise and benefit to clients. We work hard to help clients pursue financial goals by designing strategies to mitigate risk.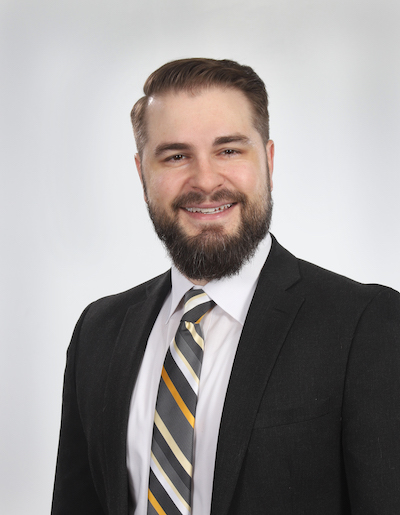 Joshua Goodridge has over thirteen years of financial services experience and serves as Financial Advisor and Branch Manager of Raymond James at Peoples Bank.  He is president of Peoples Financial Services, a subsidiary of Peoples Bank.
He also co-founded Public House Brewing Company in 2010, which is based in Rolla and St. James, MO. His experiences as a small business owner make him equipped to understand the unique needs of other small business owners. He has been in the trenches and lived through all of the blood, sweat, and tears that come with entrepreneurship. He understands the challenges entrepreneurs face and can use that experience to help others better prepare for their financial futures.
In 2023 Joshua completed his Chartered Financial Consultant® designation through the American College of Financial Services®.  The ChFC® professional is prepared with the essentials of financial planning, including insurance, income taxation, retirement planning, investments, and estate planning, Study areas include behavioral finance, financial planning for families with special needs dependents, small business planning, financial planning for clients in diverse communities, financial planning for divorce, and more.
ChFC® credential holders have an in-depth knowledge in:
The financial planning process, including the role and responsibilities of a financial consultant
Risk management strategies, including mitigating the risks associated with insurance, human capital, liability, property, and wealth management
Income tax strategies, including planning for deductions, tax credits, capital gains and losses, taxation of life insurance, annuities, and partnerships, LLCs, corporations, and proprietorships
Retirement planning strategies, including choosing between and working with SEPs, SIMPLEs, IRAs, Roth IRAs, 403(b), and nonqualified deferred compensation plans
Investment strategies, including issues pertaining to return computations, diversification, securities markets, tax issues, portfolio management, and ethical practice
Estate and gift-tax planning strategies
Personal financial planning strategies
Specialized strategies, including aiding divorcees and blended families, financial planning for families with special needs, serving non-traditional families, addressing the unique challenges associated with modern retirement income portfolios, and applying behavioral finance strategies as a chartered financial consultant
Josh has been married to his wife and Public House co-founder, Trisha, for over 23 years, and together they have four children: Eleanor, River, Keiran, and Ezra. When he isn't helping clients solve life's biggest financial puzzles, he enjoys playing the drums, watching movies and discussing current musical artists with his kids, and geeking out over interesting new food and drink with his wife.  They currently live in St. James, Missouri, and are actively involved in the community.
For more information click here.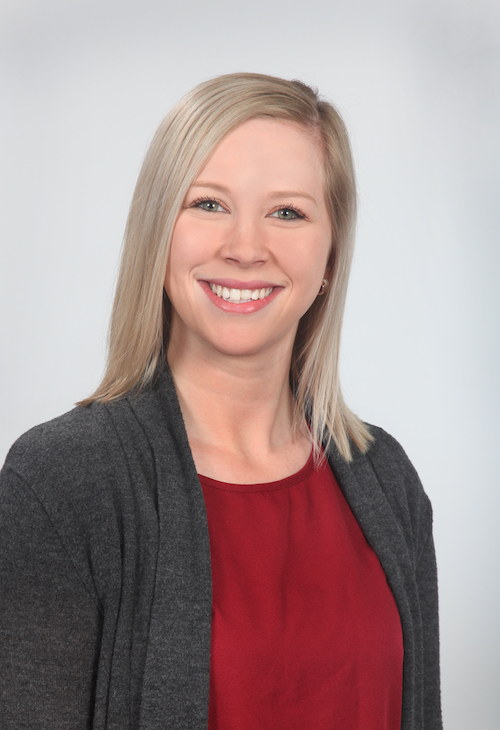 Samantha Garrison joined Raymond James at Peoples Bank in 2017 and now serves as a Financial Advisor. She has an Associate's Degree from Metro Business College and holds the Accredited Asset Management Specialist Designation from the College for Financial Planning. Samantha also holds the Certification for Long-Term Care. CLTC® Certification for Long-Term Care professionals are educated in the fields of insurance, financial services, law, and accounting about the severe consequences a need for care over an extended period of years would have, not on their client, but on the emotional, physical and financial wellbeing of those the client loves. This gives the CLTC® professionals the proper skill set to discuss those consequences, offer a plan to mitigate them, and when appropriate, recommend long-term care insurance as a funding source for that plan. Samantha also recently completed the Chartered Life Underwriter® designation through the American College of Financial Services®. A Chartered Life Underwriter® (CLU®) is a financial professional with extensive knowledge of the life insurance industry and the underwriting process. This means a CLU® has obtained a level of life insurance expertise that exceeds general insurance and basic life insurance underwriting requirements.
A CLU® certification gives advisors:
In-depth knowledge of the life insurance industry underwriting process and life insurance law within the guidelines of overall risk assessment
The necessary knowledge to help clients and investors address their estate planning needs
An understanding of personal finance solutions addressing the life insurance underwriting needs of business owners and professionals
Samantha is a mother to her daughter, Blake and two dogs, Cooper and Sophia. They currently live in Rolla and are actively involved in the surrounding communities. Samantha serves as a board member for Crawford County Foundation and is a member of Impact 100 Crawford County.  In her spare time, she enjoys traveling to new places with Blake and spending quality time with family and friends.
Raymond James is not affiliated with the above independent or charitable organizations.
For more information click here.
Check the background of Raymond James Financial Services, Inc. on FINRA's BrokerCheck
*Securities offered through Raymond James Financial Services, Inc., Member FINRA SIPC, and are not insured by bank insurance, the FDIC or any other government agency, are not deposits or obligations of the bank, are not guaranteed by the bank, and are subject to risks, including the possible loss of principal. Peoples Financial Services and Peoples Bank are not registered broker/dealers and are independent of Raymond James Financial Services. Investment advisory services offered through Raymond James Financial Services Advisors, Inc. Raymond James financial advisors may only conduct business with residents of the states and/or jurisdictions for which they are properly registered. Therefore, a response to a request for information may be delayed. Please note that all of the investments and services mentioned are available in every state. Investors outside of the United States are subject to securities and tax regulations within their applicable jurisdictions that are not addressed on this site. Contact your local Raymond James office for information and availability.