Board of Directors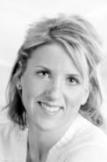 Rachel Andreasson: Board Member, Wallis Companies Andreasson is a board member of Wallis Companies, which employs over 1100 employees throughout the states of Missouri and Illinois.  She currently serves as secretary of the Crawford County Foundation and a board member of Missouri Petroleum Marketers Association. Andreasson volunteers for Great Circle's Changing Prism Program as well as Temple Israel of St. Louis. She holds a Bachelor of Management degree from Tulane University in New Orleans and received her MBA in 2012 from Washington University St. Louis, MO.  Andreasson joined the bank board in 1995.
---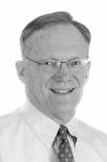 W. James Barnett, Jr.: Chairman, Peoples Bank Barnett joined the bank in 1973 and served as president until his election to chairman in 1994. He worked at Harris Trust Co. in Chicago and Mercantile Trust in St. Louis prior to joining Peoples Bank. Barnett has a Bachelor of Science degree in Business Administration and a Master of Business Administration from the University of Missouri, Columbia.
---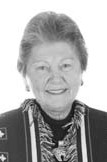 Marjorie K. Fleming: Retired, Fleming Manufacturing Fleming became president of Fleming Manufacturing in 1980 after her husband died suddenly. Operating in Cuba since the 1940s, Fleming Manufacturing produced equipment to make concrete blocks of all types and styles. A graduate of Northwestern University, Fleming is an accomplished musician and has been active in the Cuba Arts Council, and the Crawford County R-II School Board. She is currently active in Viva Cuba, providing the inspiration for the tree planting along Highway 19 and the outdoor mural project. Fleming joined the board in 1982.
---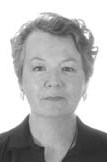 Joyce Stewart: Retired Senior Vice President, Peoples Bank Stewart joined Peoples Bank in 1959 as a teller and during her 60-plus year career worked in all areas of the bank. In 1980, she helped organize the Golden Opportunity Club, one of the first travel clubs for seniors in Missouri. She is an active member of the Cuba United Methodist Church. Stewart has been a member of the board since 1987.
---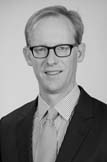 Jim Barnett, III: Chief Executive Officer, Peoples Bank Barnett joined the bank in 2013 as a member of the leadership team and has been a director since 2011. Prior to joining Peoples Bank he worked for the Bank of Ireland and was a Director with CapitalSource Finance. He's is a 1993 graduate of Cuba High School, a 1997 graduate of DePauw University, and received his MBA in 2004 from the University of California, Berkeley.
---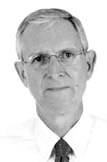 Kenneth J. Holland: Retired Vice Chairman, Peoples Bank Holland joined the bank in 1980 as vice president and director. In 1994, he was elected president and in 2007 vice-chairman. Before joining Peoples Bank, Holland worked 10 years for Commerce Bank in both Kansas City and Columbia, MO. Holland is a graduate of Drury College in Springfield, MO with a degree in Business Administration and Economics. Holland joined the board in 1980.
---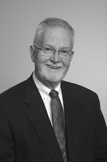 Douglas K. Lasley: Retired President & Senior Loan Officer, Peoples Bank In 2004, Lasley joined the bank as Senior Vice President and was elected President in 2007. Prior to his move to Cuba, Lasley spent 17 years with a regional bank holding company now known as US Bank. He has a bachelor of science degree in business from Arkansas State University, and is a graduate of the School of Banking of the South. Doug was elected to the board in 2004.
---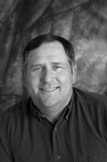 Don McGinnis: President, McGinnis Wood Products McGinnis is a graduate of Cuba High School. In 1975,  McGinnis started his career with McGinnis Wood Products, a family business and is responsible for day to day operations. The company produces bourbon barrels and staves sets for wine barrels with sales throughout the United States, Europe, and Asia. He is active in the Church of Christ. He joined the board in 2008.
---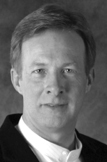 Nick Sanazaro: Retired President & CEO, Meramec Instrument Transformer Co. Sanazaro is the retired President & CEO of Meramec Instrument Transformer Co. of Cuba. The company manufactures high quality current transformers which are sold throughout the United States, Europe, and Asia. Sanazaro has served as president of the Crawford County Fair Board and board member of the Cuba Industrial Development Authority. He is a 1973 graduate of Cuba High School and attended Missouri State University and Missouri S&T in Rolla. Nick joined the board in 2007.
---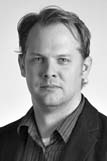 Andrew Barnett: Principal, Elasticity LLC Andrew Barnett is a Partner and the Director of Digital Strategies at Elasticity, a hybrid marketing communications agency based in St. Louis. At Elasticity, he assists companies in developing marketing programs designed to connect with their audiences, enhancing their reputation, bolstering audience engagement and growing their bottom line. Prior to joining Elasticity, he was a Vice President and Global Digital Practice Group Leader at Fleishman-Hillard. Before joining FH, he was the Director, Search Engine Optimization at Outrider (now GroupM Search), one of the nation's largest search marketing firms.  He holds a Bachelor of Science degree in marketing and a Bachelor of Arts degree in psychology from Miami University in Oxford, Ohio. Barnett joined the board in 2014.
---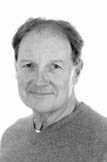 David Workman: President, Workman Construction Co. Workman Construction is one of the premier construction companies in the Cuba market. Over the past 30 years they have built many of the new industrial and commercial buildings in the area in addition to numerous homes. Workman is a past president of the Cuba School Board and a vice president and director of Crawford County Foundation. He is a graduate of Missouri State University, joining the board in 1993.
---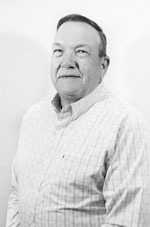 Wayde Grandstaff: Owner, Wayde's Equipment
Wayde Grandstaff joined the Board of Directors in 2020. Wayde is a lifelong resident of Crawford County. He owns Wayde's Equipment, a lawn, farm and construction equipment dealership and is a member of the Crawford County Cattleman's Association, Missouri Cattleman's Association, Midwest Kubota Advisory Board, and the Steelville, Cuba and Union Chamber of Commerce.