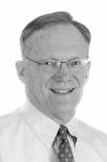 Message from the Chairman:
W. James Barnett, Jr.
I'm proud to say that for over 122 years, Peoples Bank employees have been giving back to the communities where we work and live. Volunteerism is an important part of our mission statement. In addition to financial support, our employees offer leadership in economic development, education, and other quality of life initiatives. We strongly believe that these efforts help to create strong communities. We're honored to be able to serve and are grateful to our employees for making a difference.
The following are community organizations and programs that our dedicated volunteers give their personal time to:
Social & Human Services
American Cancer Society – Relay for Life
Community Foundation of Steelville
Crawford County 4-H
Crawford County Fair
Crawford County Foundation Board
Crossroads 4-H
Cuba Lions Club
Cuba Senior Center
Eastern Star
Friday Backpack Program
Gerth Cemetery Board
Harney Mansion Restoration Board
Harvest Festival BBQ
Harvest Festival Pageant Committee
Kiwanis Club
Lick Creek Cemetery
Meramec Community Fair
Missouri Baptist Health Fair
Steelville Arts Council
Sullivan Rotary Club
Sullivan Senior Center / Meals on Wheels
Tri-C
Educational & Sports Services
Amazing Grace Church, Dave Ramsey Financial Peace Program
Crawford County Fair
Crawford County 4-H Shooting Sports
Crawford County Swine, Inc.
Cuba Athletic Booster Club
Cuba FFA
Cuba Memorial Library
Franklin County FFA
JOG – Running the Rails on Route 66
Prairie 4-H
Scholarship Program
Spring Bluff 4-H
Steelville Sports Club
Steelville Booster Club
Sullivan Eagle Boosters
Sullivan Girls Softball Association
Economic Development
Cuba Chamber of Commerce
Cuba Development Group
Industrial Development Authority
Meramec Regional Development Corporation
Meramec Regional Planning Commission
Spring Bluff School Board
Steelville Chamber of Commerce
Steelville R-3 School District Board of Education
Sullivan Chamber of Commerce
Community Beautification & Fun
Cuba Fest
Steelville Arts Council
Viva Cuba
Viva Cuba "Adopt-a-Street"