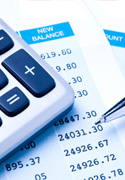 Save for your
    future business needs
 
We know that your business keeps you so busy you may not have time to concentrate on savings.
That's why we've designed an automatic savings program to be a convenient, hassle-free way to increase your savings while taking care of day-to-day business.
Set up automatic transfers from your business checking account to your business savings account so you can grow your savings quickly and easily.