Community Highlights
Donation Given to Osage Project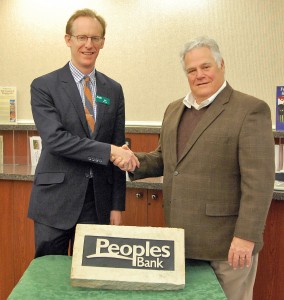 Our Jim Barnett III shakes hands with Dennis Roedemeier, of Cuba Development Group, announcing sizeable donation from Peoples Bank to the Osage Trail Legacy Project.
Just go to http://www.osagetraillegacy.com to check out the Osage Trail Project or email  info@osagetraillegacy.com about how you can help support this amazing project.
---
Race to the Rocker Sponsorship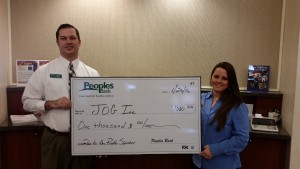 Matt Raby presenting a check to Tanya McKellips for 2016 Race to the Rocker sponsorship.
---
Jeans for a Cause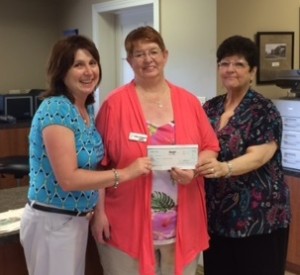 Stacy Counts and Bonnie Walker presenting a check for Jeans for a Cause to Cathy Covington with ALIVE – Alternatives to Living in Violent Environments.
---
2015 Crawford County Fair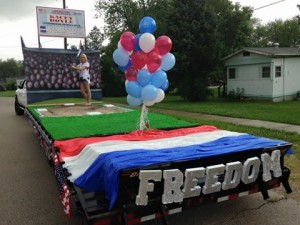 Fair float with Peoples Bank Queen Candidate, Kacey Doyle.

Our fair gate workers weren't scared off by a little rain!

Lisa Storz and Jessica Barron trying to stay dry at the fair gate!

Lauren Billingsly, Jaime Sanders, and Kasey Garrison taking their shift at the fair gate.
---
2015 Cuba Football Sign Sponsorship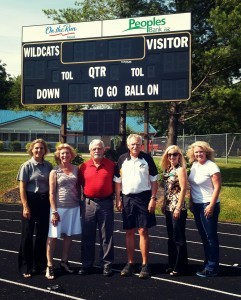 Excited to be a partner sponsor for the new Cuba High School football scoreboard!
Rachel Andreasson and Lynn Wallis, Wallis Oil Company
Johnny Thompson and Steve Schuette, Crawford County RII School
Tabi Kelly and Becky Doyle, Peoples Bank
---
 2015 Meramec Community Fair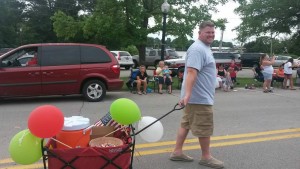 Jay working hard to supply everyone with water and candy!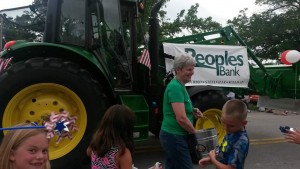 Rita, a tractor, and kids, a great combination!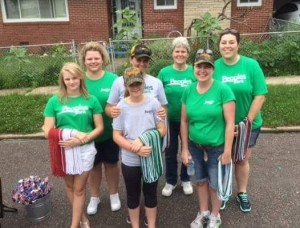 Our team, ready to go!
---
2015 Peoples Bank Scholarships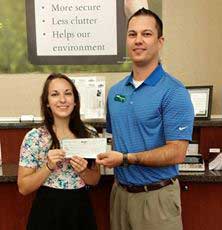 Congratulations, Erin Britton!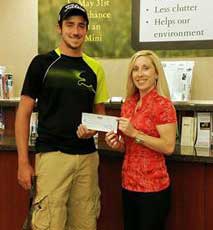 Congratulations, Tyler Feiser!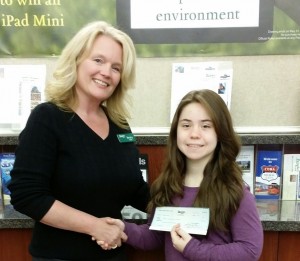 Congratulations, Sara Evans!
---
2015 Rt. 66 Race to the Rocker Donation to Friday Backpacks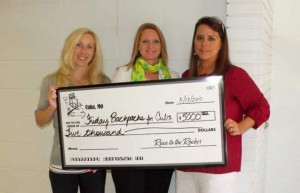 Tabi Kelly, Jennifer Shearer, and Tanya McKellips
---
 2015 Bill Wallis Classic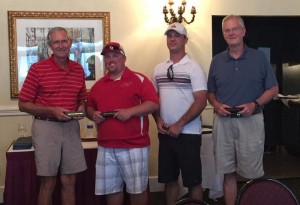 Ken Holland, Tim Mullen, Matt Raby, and Doug Lasley
---
2015 Steelville Manufacturing Tour
Thank you to John, Dennis, and Bob Bell for giving our Board of Directors and Management a great tour of your plant!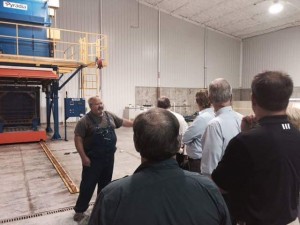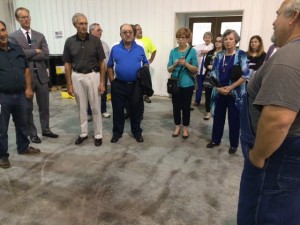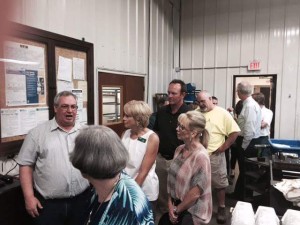 ---
2015 Relay for Life

Jaime Sanders, Amanda Davis, and Kasey Garrison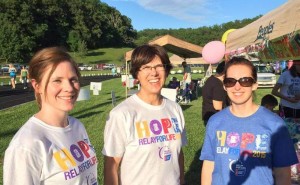 Amanda Davis, Jo Ann Queen, Beth Barton
---
 2015 Viva Cuba Trash Bash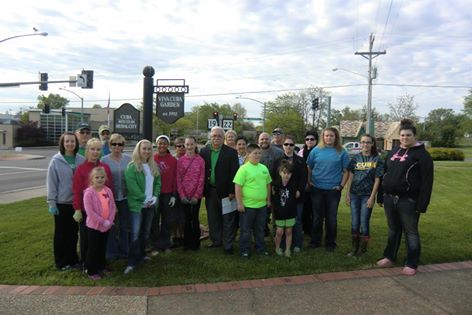 ---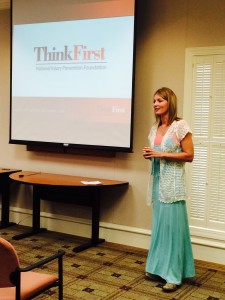 Thank you Carey Portell for sharing your inspiring story with us!
---
 2015 Senior Center BBQ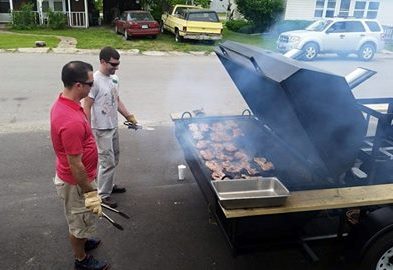 Matt and Alex working hard at the grill!
---
 2015 Cuba Chamber Banquet

Jessica Barron, Peoples Financial Services gives her farewell address as Cuba Chamber President. Great Job Jessica!
---
 
Congratulations Tracy Staples, 2015 Extension Leaders Honor Roll Award!