Check out our upcoming trips
2013 & 2014 is filled with fun trips all over the world and here in our own backyard. June brings New Orleans and all that Jazz. In August come on down and be the next contestant on the Price Is Right. September we hope everyone can cash in during a trip to the Ameristar Casino in St. Charles with Northern National Parks just a few days later. October has Girls Night Out to Jefferson City to see a hilarious play titled Bible Bingo. November we will see the lights and spend the night in Branson while visiting Silver Dollar City, Lamberts, and staying on the landing. Make sure to keep looking over the summer for information on Alaska in 2014! Click on "Learn More" for all of our amazing upcoming trips.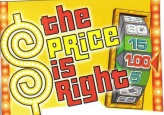 Check out our most recent trip photos....
Click on the Learn More button to see our photo albums. Like us on Facebook to see all our current photos as they happen. http://www.facebook.com/PeoplesTravelMO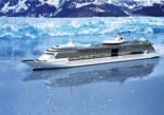 Where to get your passport?
Are you thinking about traveling overseas, Mexico, or Canada? You will need a passport. It is easy to get if you know the steps. 1. Get your picture taken 2. Collect your Driver License, marriage license, and certified birth certificate. 3. Print out the needed forms from the learn more button below. 4. If you are getting a passport for the first time, you will need to take all of the above documents to your local court house or if in Crawford County, to the Bourbon post office. 5. If renewing your passport - just mail in your old passport with the renewal application and required fees. Last, but not least, when traveling abroad, you must have at least 6 months left on your passport. Otherwise, you will need to have it renewed before you go on your trip. Click on the Learn More button to go to the Passport website.