Peoples Travel Phone Numbers

Cuba

Steelville

Bourbon

Sullivan

Toll Free

573-885-2511
573-775-5901
573-732-5926
573-468-5926
877-885-2511
2014 – 2015 Peoples Travel Trips
Everyone Welcome!
---
Peoples Travel is now on
Facebook.
..Like us on Facebook so you can see upcoming trips and photos as they happen.
---
Interested in our upcoming trips to Ireland, Nashville or New York City?  
  These trips are open to everyone and you do not have to be a customer to travel with us!
---
January 24-31, 2015
Western Caribbean Cruise (Last chance to sign up is November 6th)

Let's get out of the snow and the muck and head on this Western Caribbean Cruise to Grand Cayman, Jamaica, and Haiti. Enjoy 6 nights aboard the Independence of the Seas in all these warm ports of call.  Airfare, Hotel, Cruise, Insurance and shipboard gratuities are all included in this great deal.  Click on the links below for the flyer and reservation form.
See the flyer - page 1 and page 2.  Click here for the reservation form.
---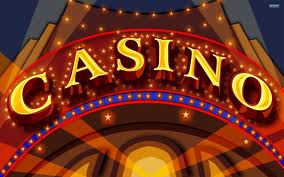 February 24th
Ameristar Casino

Depart from the Cuba United Methodist Church at 8 am with pick-ups in Bourbon, Sullivan, and St. Clair.  $40 per person includes transportation, lunch buffet, and a $5 coupon for the casino.
---
March 10th
Phantom of the Opera at the Fox Theatre
Only $100 per person (includes ticket and transportation) with a $50 deposit.  Leave from Cuba United Methodist Church at 6pm.
The Phantom of the Opera follows a deformed composer who haunts the grand Paris Opera House.  Sheltered from the outside world in an underground cavern, the lonely, romantic man tutors and composes operas for Christine, a gorgeous young soprano star-to-be.  As Christine's star rises, and a handsome suitor from her past enters the picture, the Phantom grow mad, terrorizing the opera house owners and company with his murderous ways.
---
April 18, 2015
St. Louis Cardinals Opening Weekend
Take me out to the ball game!
Join us for the St. Louis Cardinals Opening Weekend, April 18, 2015.
The great St. Louis Cardinals will be playing the Cincinnati Reds. We'll enjoy the day in field level seats and possibly a giveaway.
Price will be announced soon…
__________________________________________________________________________________________________________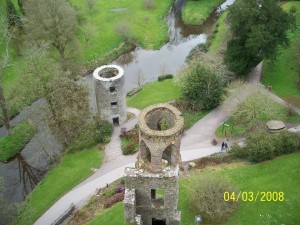 April 20 – 28, 2015
Ireland Treasures of Ireland

Enjoy a rousing night of traditional Irish entertainment accompanied by a hearty dinner, travel the Ring of Kerry, one of the world's most beautiful coastal routes, kiss the blarney stone at Blarney Castle, and explore the town of Dublin!  See the beauty of the Cliffs of Moher, gaze over the North Atlantic from Ireland's northernmost point, Malin Head, spend overnight on the grounds of a castle and experience old Ireland at its finest plus much more!!
For more information, click here.
These trips are open to anyone who would like to go.  You do not have to be a customer to travel with Peoples Travel.
---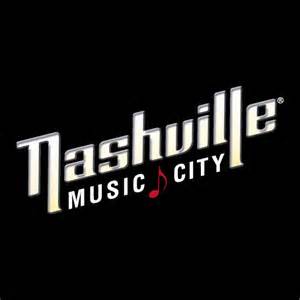 June 1-5
Nashville
Enjoy 5 days, 4 nights of fun in Nashville while seeing two great shows – Grand Ole Opry and Nashville Nightlife Theater!
For more information click here.
---
June 12-13
Reindeer Family Fun Tour

Adults, grandparents, and kids alike will love this adventure.  Get your kicks on Route 66.  First stop, eat at Palms Grill, a 1935 restored cafe.  Next we visit the Monticello Railway Museum to get your ticket punched for a train ride through the countryside.  Finish the day off at the Hawthorne Hotel to get ready for dinner at Jupiter's at the Crossing.  Day 2 begins with a Bob Ross' Painting Class!  Then we will visit Rockome Gardens, enjoying the day at Hardy's Flying Reindeer Ranch!  We will enjoy upclose fun with the reindeer and then a chuckwagon dinner, show and pumpkin canon.
---
October 7 – 15
New York City by Bus
October is a beautiful time of year to motorcoach our way to New York City. Fall foliage should be abundant on this journey of a lifetime. 9 days, 8 nights to include 4 consecutive nights in NYC and 14 meals. Take in New York City with a local guide along with Central Park, Rockefeller Center, Times Square, Wall Street, the 9/11 memorial and so much more.  We will also visit the NEW National 9/11 Museum! So get your $75 deposit in today, this amazing trip will fill up fast.
For more information click here to see the flyer.
___________________________________________________________________________________________________________
For additional information please call one of
our Peoples Travel Coordinators or complete the
Trip Information Request form below.
Peoples Travel Coordinators
| | | | | |
| --- | --- | --- | --- | --- |
| Keli Mulkey | Tabi Kelly | Stacy Counts | Amanda Davis | Tammy Harmon |
| 701 N. Franklin | 701 N. Franklin | 112 S. Service Rd. W | 201 Main Street | 101 East Pine |
| Cuba, MO 65453 | Cuba, MO 65453 | Sullivan, MO 63080 | Steelville, MO 65565 | Bourbon, MO 65441 |
| 573-885-2511 | 573-885-2511 | 573-468-5926 | 573-775-5901 | 573-732-5926 |